Junior Research Group of Dr. Romain Danneau
Graphene is a single layer of carbon atoms packed in a honeycomb lattice. At low energy, the dispersion relation is linear. Such peculiarity gives rise to unique and sometime counterintuitive electronic properties. Our group aims to study the fundamental electrical properties of this truly two-dimensional crystal. This research project is funded by the Karlsruhe Institute of Technology Excellence Initiative of the DFG.
Current research interests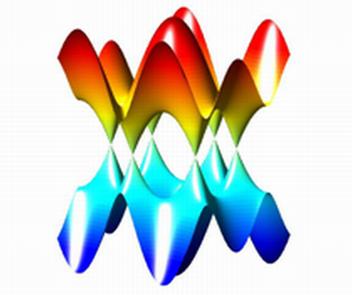 Graphene
Electronic transport in nanostructures

For further information please visit our website.